Okay, since it's a salad, I'm going to use English this time.
Well, here is actually the second recipe on my blog.
At first I was planning to write and post more recipes,
but it turns out to be hard to cook while take photos and say a lot about it….
This salad recipe is from Joe, one of Omi's colleagues from USA,
He's very kind to send us wild rice from US, and also provide this recipe.
We've made some change due to availability and our preference.
Here are the ingredients needed:
For the Salad:
200g Wild Rice
Juice of half lemon, we use lemon juice instead.
250g chicken breast
1 red pepper
100g pea pods
2 stalk of celery
For the Dressing:
2 garlic clove
20g Dijon mustard
5g salt
2.5g sugar
2.5g black pepper
50ml rice wine vinegar
50ml olive oil
This is my first time eat even see wild rice…
Wild rice are four species of grasses forming the genus Zizania, and the grain which can be harvested from them.
Nutritional analysis shows wild rice to be second only to oats (quinoa was third) in protein content per 100 calories.
Put those rice in a pan, add about 1L water or chicken stock.
In fact, this is my first time cook rice without using a rice cooker…
Good news is it's not that hard, after it's boiled, turn the fire down to low,
and cook until liquid is gone and rice is soft, it takes about half an hour.
While cooking the rice, we can deal with other ingredients.
Cook the chicken breast and cut into cube. Note the chicken breast is easy to be overcooked.
Use low fire for about 5min, check the inside of chicken breast to make sure it's cooked.
Cut red pepper, pea pods and celery into bite-sized pieces.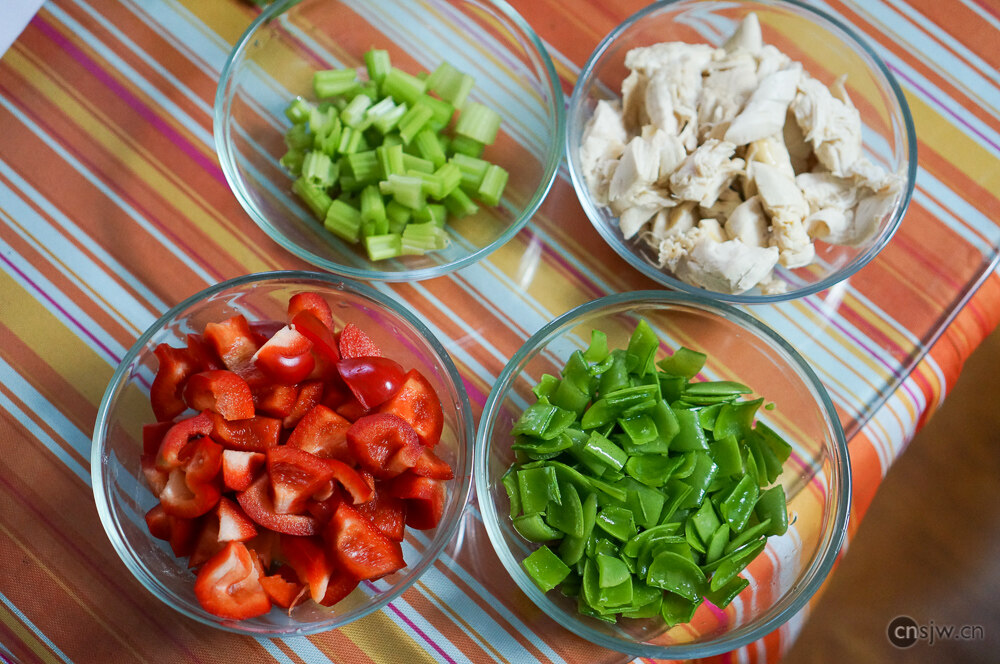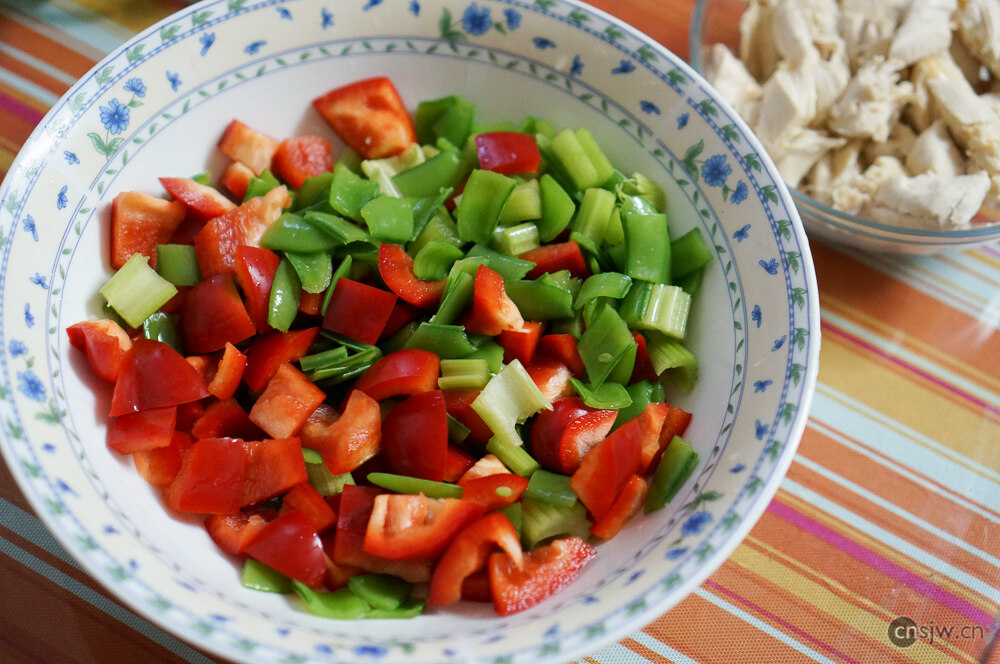 Chopped the garlic clove finely, mix all the dressing ingredients together in a bowl, stirring well.
Mix the warm wild rice with lemon juice.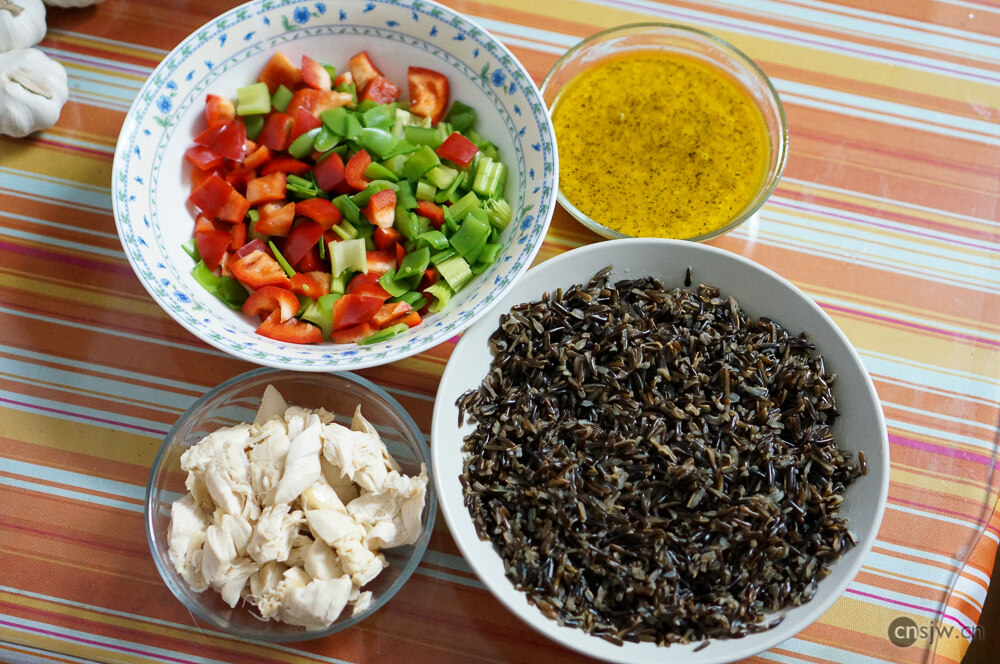 Add the rest of the ingredients and mix with the dressing.
Cover and refrigerate for 2 hours. And enjoy it.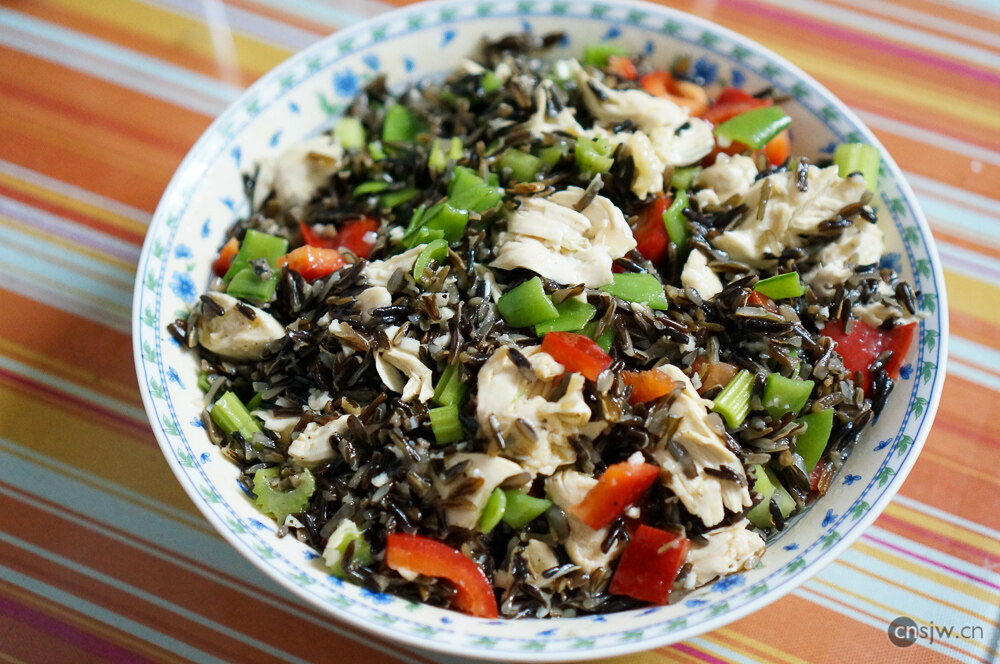 This recipe is very flexible and you can make it your way. You can substitute different ingredients, change the amount of the ingredients, or even delete some and it will still work well.
Photos are taken with Sony NEX-5R + 35mm f1.8. Processed with Lightroom.

赞赏